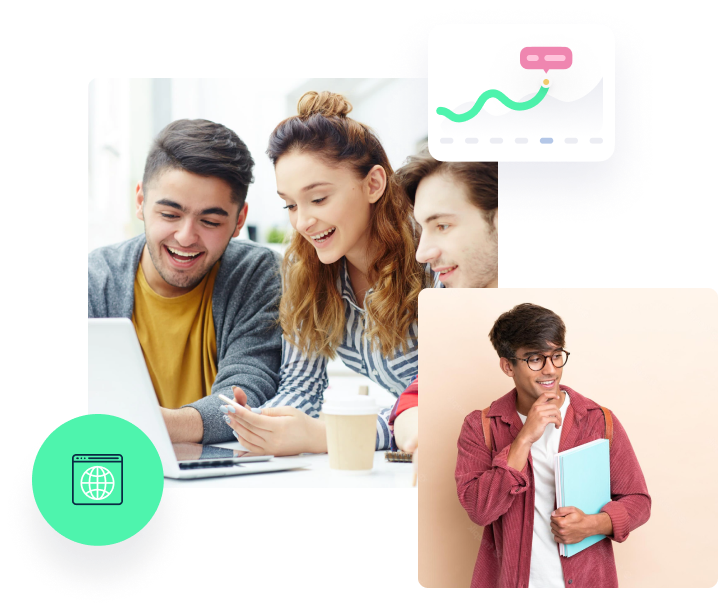 Why Choose This Internship?
The Search Initiative Internship program is designed to equip learners with the necessary skills and knowledge to succeed in the digital marketing industry. With easily understandable videos and demos, interns are mentored in their chosen field by professionals with years of hands-on experience.
By the end of this six-month internship program, students will have gained technical know-how and hands-on experience in their desired field. Interns can choose between one of the growing digital marketing fields such as Copywriting, SEO, link building and more.

What Do We Offer?
Firsthand digital marketing experience with leading affiliate SEO agency experts.
Free digital marketing internship program.
Free training through easily understandable videos and demos.
Program Review
What's included in the Search Initiative internship program?
For students who are English majors or marketers looking to learn how to create content that aligns with the target audience's needs while ranking well in search engines.
For marketing students looking for an opportunity to have a solid understanding of content creation, online marketing and off-site promotion. You'll learn basic SEO strategies like keyword research, on-site optimization and link acquisition, as well as identifying and resolving crawl errors.
WordPress Uploading / Graphic Design
For students interested in arts, coding or IT and looking for valuable working knowledge on graphic design and WordPress uploading.
Weekly Commitment: 10 Hours
Total Duration: 6 months
Starting Dates: Every quarter (check for updates on our website)
Search Initiative Internship
Program
Benefits
Which skills do students possess after the internship, and what career opportunities are there?
SEO is a booming industry rapidly evolving in the digital marketing world. The concept is constantly re-invented to align brands with user intent better and reduce inefficient techniques.
As the world is embracing the digital age, it's estimated the value of the SEO market will radically grow, and SEO knowledge will be a necessary tool.
The Search Initiative internship program equips students with the invaluable opportunity to work directly without in-house experts that can help them transform an idea into a reality.
Working with actual businesses allows students to learn how different systems and properties within the industry work, giving them a clear insight into what they'll encounter in the market.
Students who complete projects assigned by the hosting business get helpful feedback from their mentors during the internship program.
In the end, interns will have multiple business projects to add to their resumes for employers and future clients to review.
Documenting your experience makes it easy for interns to stand out in the digital job market and boosts their chances of being hired to their roles of choice.
Learn From Top-Notch Specialists
Search Initiative only partners with the industry's best professionals in the digital marketing world, mainly people with proven business results and years of experience in their respective fields. These professionals have the brains and heart for teaching interns and helping them advance their careers through skill development.
Our professional mentors strongly understand how the business world works, and the type of talent businesses need.
Work in a Booming Field – Search Engine Optimization
SEO is a constantly evolving industry that's being re-invented to eliminate inefficient methods and align better with the user intent. Experts estimate the value of SEO will radically keep increasing and become an essential tool.
Develop The Skills to Succeed
While your university will give you a diploma, it isn't enough to fully prepare for the professional world. The Search Initiative internship program ensures that interns are matched with real businesses, giving them real work experience. Their mentors will teach them essential industry skills based on their interests, helping them boost their employability.
Interns must choose a path from various career fields in our internship program. The careers are designed to give students a solid understanding of different careers within a chosen field. Knowing your options will support your career pathways to succeed in digital marketing.
Requirements
Accepted Degrees
English, marketing, arts, IT and philological universities, including college students and people looking for work experience.
Country of Residence
Australia
Guyana
New Zealand
Jamaica
Serbia
Poland
Trinidad and Tobago
Liberia
United Kingdom
Ireland
Canada
Thailand
Philippines
United States
Ukraine
Application process
Documents

Students will need to write a motivation letter for the internship, including a valid ID and purpose for the application.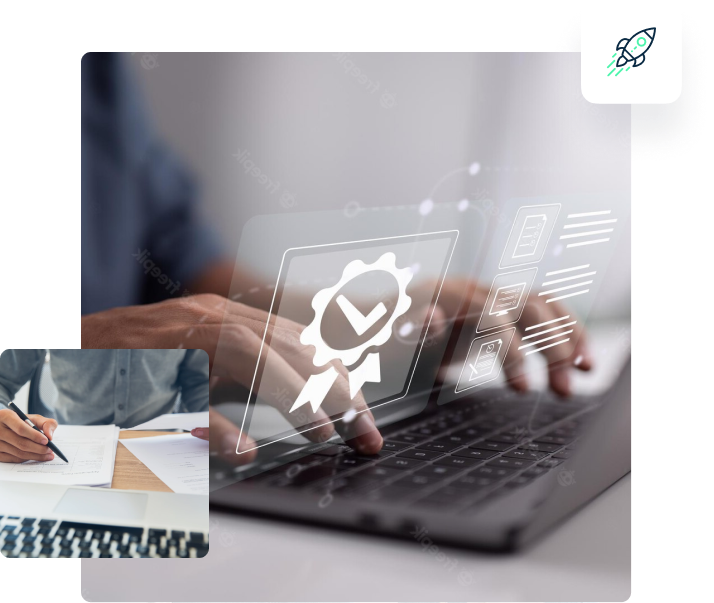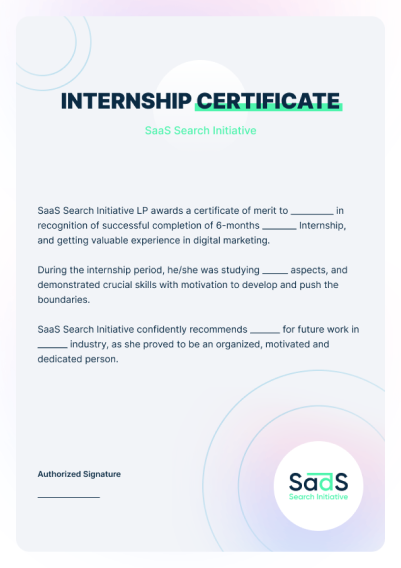 Certification
After completing the Search Initiative internship program, learners will get a program certificate to present to future employers.
Contact Us
Free Consultation